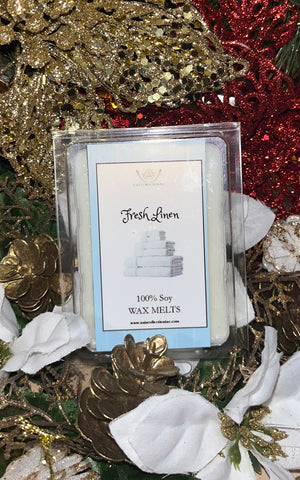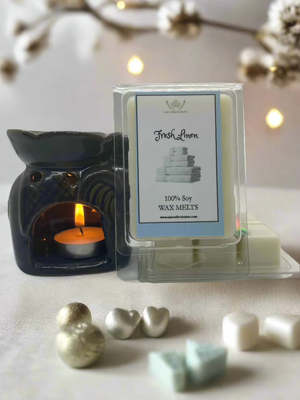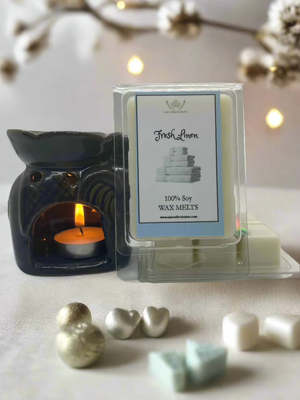 Fresh Linen Wax Melts
Fill your home with our strong scented wax melts. Made with 100% soy wax and fragrance oils that will have people saying, "Damn your house smells good". 
What we love about it:
It is wick free. This is the saftest way to enjoy candle scents without exposing harmful flames.
It is 100% soy wax. Soy wax contains nothing artificial making it safe for your health. 
You can add more melts for a stronger smell.
It convenient and portable.
Because wax melt warmers last for years, make wax melts are more cost efficient. Saving you much more money than buying candles every year.
Because traditional candles are made from glass, it can take up to 1 million years for glass to decompose which makes using wax melts safer for the environment.
Disclaimer:
*** To prevent fire or injury remove packaging before use.
*** Use only in tea-light warmers or electric warmers approved for wax melts.
*** Read and follow all instructions provided with your warmer before use.
*** Do NOT add water.
*** Do NOT leave warmer unattended while in use.
*** Keep out of reach of children and pets.
*** Do NOT melt on stovetop or in non-approved appliances.
*** Use only in well ventilated areas away from flammable materials.
*** Discontinue use if the dish contains less then 1/2 inch of wax.