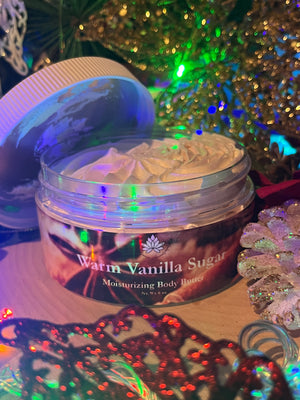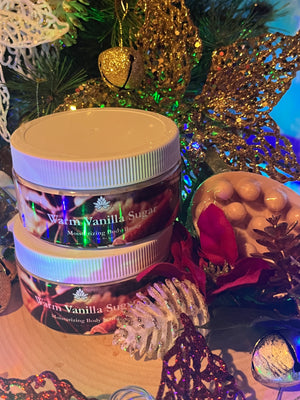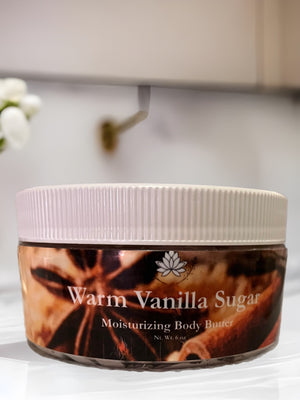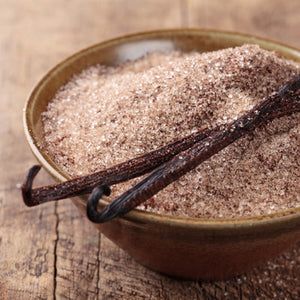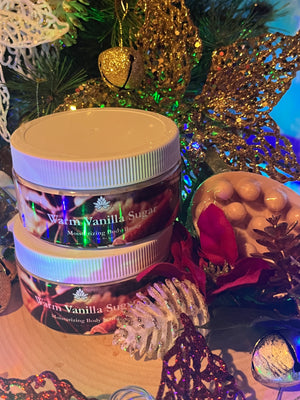 Warm Vanilla Sugar Moisturizing Body Butter
Indulge in the warm and sweet aroma of our Warm Vanilla Sugar Moisturizing Body Butter. Formulated with a luxurious blend of shea butter, this body butter intensely hydrates and nourishes the skin for long-lasting softness and comfort. With its comforting, light-but-sweet vanilla scent, it is perfect for treating yourself at the end of a long day.
Notes:  Vanilla, Sugar, Coconut, Tonka Bean, Jasmine, Cacao and Sandalwood.
Key Ingredients: Shea Butter, Avocado Oil, Sunflower Oil, Grapeseed Oil and Vitamin E Oil.
Direction: Use after a warm bath or shower. on towel damp skin, warm the body butter between your hands and apply all over your body. Pair it with your favorite body Scrub for even smoother and softer skin.