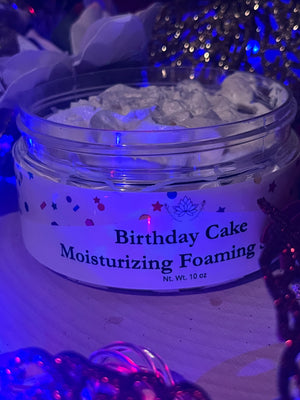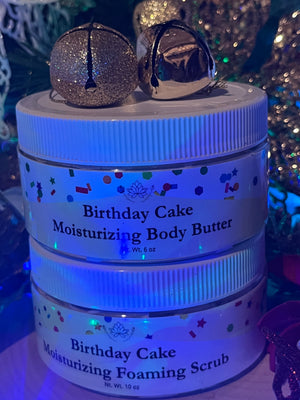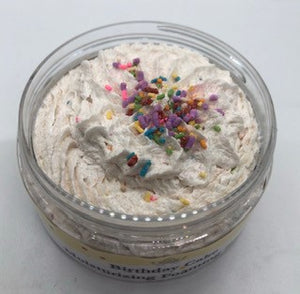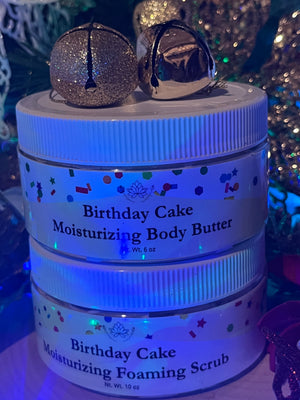 Birthday cake moisturizing body scrub
All of our foaming scrubs contains Shea Butter, Coco butter, organic sugar cane, Jojoba oil and grape seed oil, avocado oil and sunflower oil. A Complete Vegan formula and Animal cruelty free. Revive the youthful glow you been missing.
What does it do for you:
Removes dry dead skin cells that clogs your pores.
Rejuvenate and boost circulation.
Reduces Cellulites
Contains anti-bacterial properties.
Gives skin a radiant glow.
Improves skin discoloration.
Improves skin elasticity. 

Moisturizes skin.
Great before shaving
Directions: After shower or bath, take the scrub and rub the scrub onto your body in a circular motion. Rinse off and pat dry. Followed by your favorite body butter.
*** All of our products are handmade and packaged with care.
*** Be careful the tub may be slippery. 
*** Keep away from children reach.
*** To help preserve a longer shelf life avoid getting water in your scrub. Use the scoop and store it in a cool dry area and keep the cover on when finish.