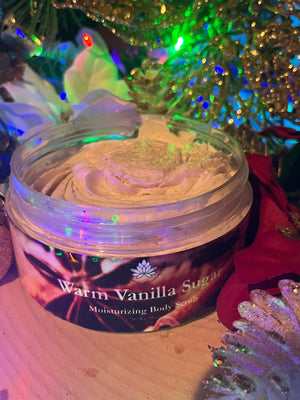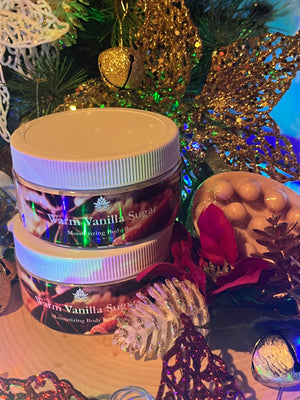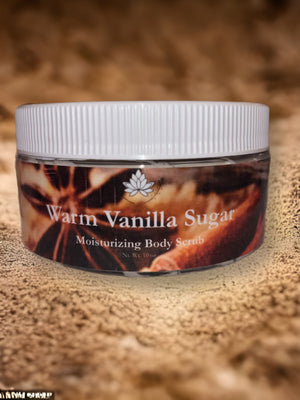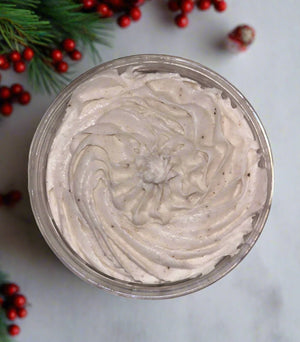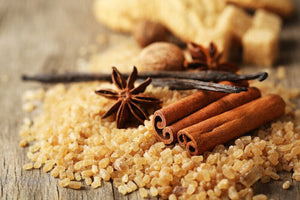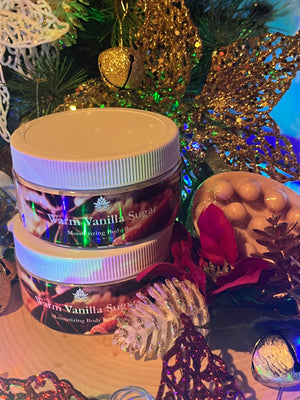 Warm Vanilla Sugar Moisturizing Body scrub
Indulge your skin with our Warm Vanilla Sugar Moisturizing Whipped Body Scrub. Crafted with a light and sweet blend, this body scrub will help relieve dry, flaky skin, leaving you with a beautiful, softer, smoother feel. Enjoy a luxurious spa-like experience without ever leaving home.
Key Ingredients: Madagascar ground Vanilla powder known to be rich in antioxidants, helps to protect the skin from free radical damage. Shea Butter, Avocado oil, Sunflower oil and Vitamin E oil are all known for their moisturizing properties, packed with antioxidants which helps protect your skin. 
Directions: While in the shower or bath, simply rub onto the skin, slugging off all the dry, flaky dull skin, rinse then towel dry lightly. For the best results, pair it with your favorite moisturizing body butter for perfectly moisturized soft skin.